GAMES ARE FUN. MAKING THEM SHOULD BE TOO.
WHO ARE WE?
We are best known for the mobile smash hits "Hill Climb Racing" and "Hill Climb Racing 2", which have a combined total of over 2 Billion installs across all platforms – However, despite our huge audience, we keep things small and personal, with a strong focus on maintaining a relaxed, casual and informal work atmosphere.
We are a bunch of warm-hearted and fun-loving people from all over the world, united by our love for making awesome games & having a great time while doing it. We strive to empower our employees to do what they do best, rather than hamstring them with bureaucracy.
Check out our open positions below. If you couldn't find the position you were looking for, you can connect with us and be the first to know about our new job openings!
FINGERS CROSSED YOU'LL JOIN US...
If you love gaming, have a great sense of humor and are looking for the opportunity to develop your chosen field inside a fast-growing company that takes care of its people – Then you may be the perfect fit to join one of the coolest places to work in Finland.
WHAT WE OFFER?
LUNCH

Feeling hungry? We provide employees with daily lunch vouchers on top of their salary. Just pick your favorite restaurant and enjoy!

HEALTH

Employee well-being is important to us. We provide comprehensive private health & dental care, as well as free monthly massages. We also provide health, travel and leisure time insurance.

SPORTS & CULTURE ALLOWANCE

Even game developers like to go outside sometimes [citation needed]. Employees receive a yearly 400€ allowance for leisure time activities such as movies, festivals, gym memberships etc.

KEEPING FIT

We have a decked-out company gym that is free for employees as well as a large sauna. We also like to do sports together; so join our floorball team!

FREE SNACK, FRUIT & BEVERAGES

We provide employees with free healthy snacks, sodas, mineral water and energy drinks. Coffee and tea are available throughout the day as well. Friday is candy day!

EDUCATION

Employees are provided with a yearly educational allowance to spend at their discretion. We want to make sure your skills are up to date and to support your career advancement.

NERDS. NERDS EVERYWHERE.

We are game developers, after all. Come nerd out with us in our weekly sessions of Magic the Gathering, D&D, Warhammer, board games, Smash Bros. tournaments and card games! We also have frequent, weekend-long LAN parties. Fingerlan is love. Fingerlan is life. Attend Fingerlan.

SOCIAL SPACE

Need a break? We have a cool social space where you can shoot some pool, play the racing simulator, try out VR or challenge someone to a ping-pong tournament.

LAID BACK ENVIRONMENT

Work/life balance is important to us. We have flexible hours and remote work is always an option. The office atmosphere is relaxed & easy-going with no crunch.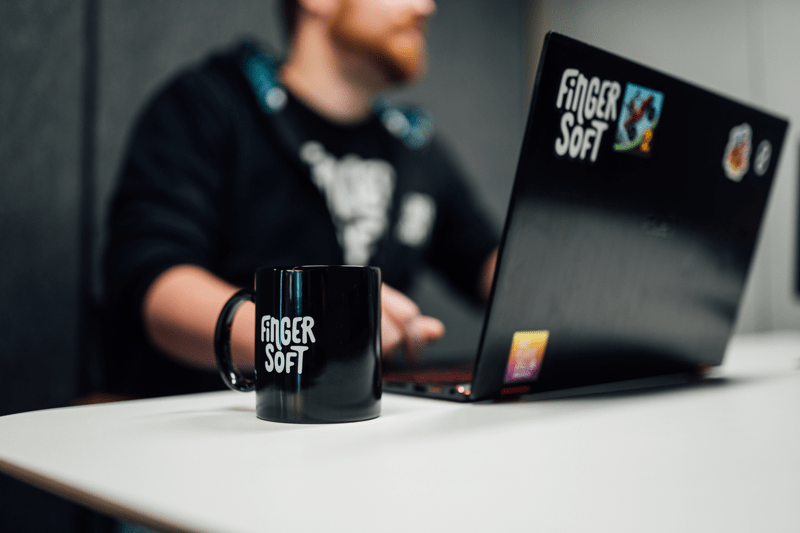 STEP 1
1ST INTERVIEW
Let's have a cup of coffee and get to know each other. The 1st interview is organized online or at our office, depending on your location. We will introduce ourselves and tell you more about the open position. We will also be interested in hearing more about your skills, interests, hopes, and future plans.
STEP 2
TEST ASSIGNMENT
Depending on the role, we might ask you to complete a test assignment related to the open position. You will get 1-2 weeks to complete the task. Afterward, you will receive feedback on your assignment.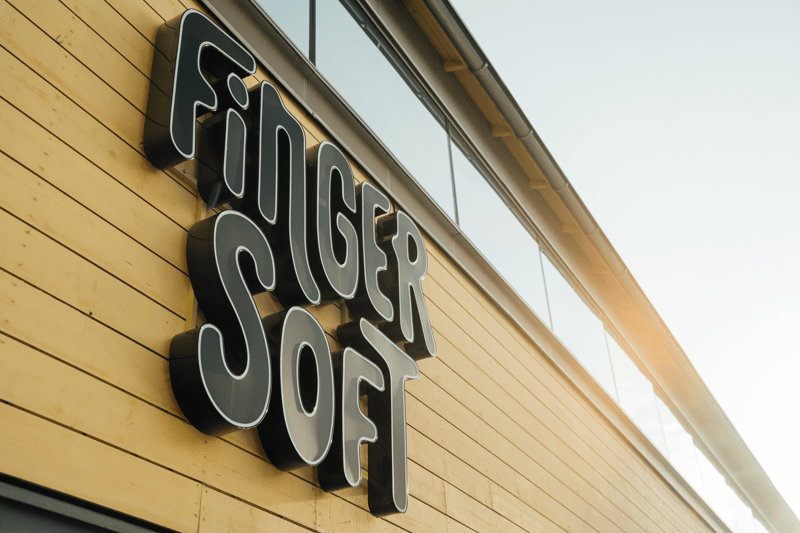 STEP 3
2ND INTERVIEW
Now you have a chance to discuss the project more deeply, and check out our office premises. You also have an excellent opportunity to ask any questions that popped into your mind during the recruitment process. We'll be happy to answer all of them!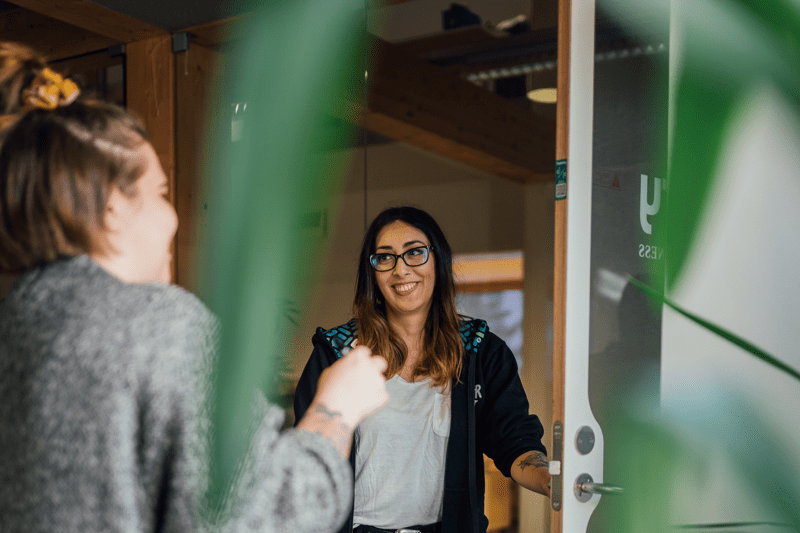 STEP 4
OFFER
If we think you are the perfect match for the position, we will make you an offer and agree on the practicalities. We hope you feel the same, and we can welcome you to the Fingersoft family!
About Fingersoft
Fingersoft is one of the most northern game studios in the world, chilling out (literally and figuratively) just 170 km south of the arctic circle in Oulu, Finland. We are best known for the mobile smash hits Hill Climb Racing and Hill Climb Racing 2, which have a combined total of over 2 Billion installs.