Management, HR & Finance
·
Oulu
·
Hybrid Remote
Chief Financial Officer (CFO)
WHAT WE'RE AFTER
We are best known for the mobile smash hits "Hill Climb Racing" and "Hill Climb Racing 2", which have a combined total of over 2 Billion installs across all platforms. In 2021 our operations generated 24M € in revenue. Today we employ more than 100 people from all corners of the globe. Our company slogan is "Good Games | Great People" and we truly believe that the pure essence of what makes Fingersoft, Fingersoft – Is its people. A unique and diverse bunch of battle-hardened professionals at the top of their fields, each united by a love of making amazing video games and having a good laugh.
As we are entering the next stage in our growth story, and our current CFO/CMO will be focusing on developing our marketing performance, we're now looking for a Chief Financial Officer (CFO) to lead the financial operations of the company in our headquarters in Oulu, Finland. As a CFO, you will play a key role in our financial success, developing and implementing our strategic plans, providing financial analysis and recommendations to support strategic decisions. You will be a crucial member of our dynamic leadership team, bringing your financial expertise and insights to guide our company's financial decisions and help drive growth and profitability.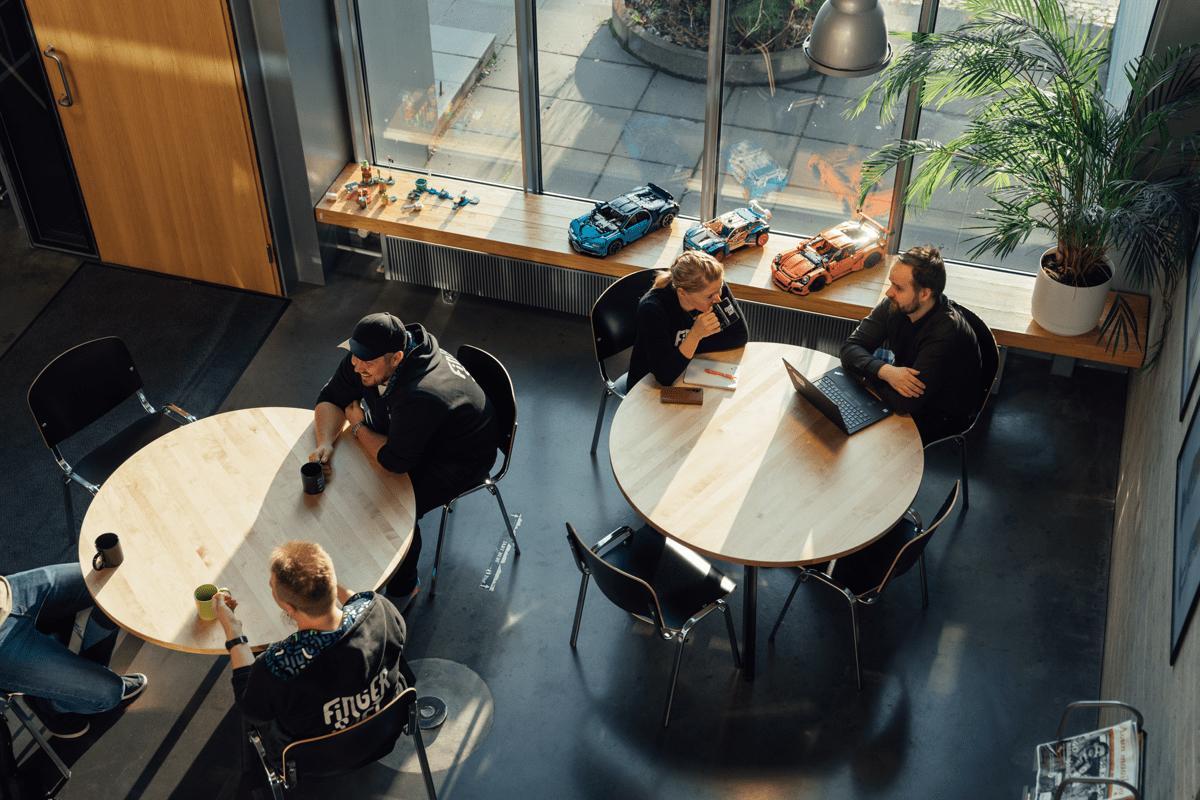 In this role, you will
Develop and execute financial plans and strategies that align with our goals and objectives.
Create and manage the budget and financial projections to ensure we operate within our financial means.
Prepare and present financial reports and statements to the leadership team, shareholders, and board of directors.
Analyze financial data to identify areas of opportunity for cost reduction, revenue growth, and profit enhancement.
Identify, assess, and manage financial risks.
Plan and manage the company's investments, and ensure that they align with the financial goals.
Ensure compliance with all applicable laws and regulations.
Be part of the leadership team developing and implementing our strategic plans and providing financial analysis and recommendations to support strategic decisions.
Lead the finance team, and be responsible for developing the team's operations.
You should have
A degree in Accounting, Finance, or related field
At least 5 years of experience as a CFO
Strong understanding of financial management and budgeting
Proven track record of planning and managing company growth
In depth knowledge of Finnish tax laws, regulations and practices
Excellent communication skills, both in English and in Finnish, and ability to communicate complex financial matters clearly and understandably
Strong analytical skills
Collaborative, team player mindset
We also appreciate
Experience from working in an international business environment, especially in the gaming industry or in a technology company
Experience in international taxation
Determination and drive to develop our financial operations
Strong sense of self-initiative
Attention to detail
WHAT WE OFFER

First class employee experience - In our latest employee survey, our eNPS was 70 which is considered exceptionally high!

Competitive salary and seriously great benefits
Easy going and relaxed atmosphere
Passionate co-workers of various fields
The opportunity to develop your field inside a growing company
A position in one of the top gaming companies in Finland
A lot of fun and excitement
If you think you could be a great match for the position, don't hesitate to drop us your application with your salary request ASAP, or at the latest April 5th.
Want to know more about Fingersoft and this position? Contact jaakko.kylmaoja@fingersoft.com.

Department

Management, HR & Finance

Locations

Oulu

Remote status

Hybrid Remote

Employment level

Executive / Senior Level
About Fingersoft
Fingersoft is one of the most northern game studios in the world, chilling out (literally and figuratively) just 170 km south of the arctic circle in Oulu, Finland. We are best known for the mobile smash hits Hill Climb Racing and Hill Climb Racing 2, which have a combined total of over 2 Billion installs.
Management, HR & Finance
·
Oulu
·
Hybrid Remote
Chief Financial Officer (CFO)
Loading application form