WHAT WE'RE AFTER
We're looking for a Technical Game Artist for our Hill Climb Racing 2 game. A technical artist is a bridge between the developer team and the artist team, which ensures that both teams collaborate seamlessly. A technical artist can not only sculpt, draw, or design, but they also possess technical skills such as programming and rigging. If you are self-motivated, proactive, and have the ability to think creatively to overcome technical challenges then we are looking for you!
What you would be doing:
Configuring, maintaining and optimizing the art production workflow.
Determining and creating tools and packages that the art team should use.
Investigating useful and new art techniques for better implementation.
Spotting potential art related problems and helping other artists resolve them.
Developing graphic rendering workflows.
Listening to both programmers and artists and bridging the communication gap.
Rendering and post-effects creation.
In this role you will need:
Verbal and written communication skills.
Knowledge of C++.
Knowledge of graphics libraries and shading languages like OpenGL and GLSL.
Knowledge of digital art and animation tools like Photoshop and Spine.
Experience in a full 2D digital art content creation pipeline.
Good artistic skills (proportion, color, composition).
Ability to work with and create technical documentations.
WHAT WE OFFER

Exceptional employee experience - In a recent employee survey, our eNPS was 86 which is considered exceptionally high!
Fair salary and seriously great benefits.
Easy-going and relaxed atmosphere.
Passionate co-workers of various fields.
The opportunity to develop your field inside a growing company.
A position in one of the top gaming companies in Finland.
Comprehensive relocation support.
WE ALSO APPRECIATE

Passion for video games and extensive knowledge of different game genres across all platforms.
Portfolio of both art & coding.
Previous experience with Cocos engine.
If you think you could be a great match for the position, don't hesitate to drop us your CV and portfolio. Please add your salary request. Send your application ASAP since the first suitable candidate will be hired.
Want to know more about Fingersoft and this position? Contact antti.loytynoja@fingersoft.com.
Note: We will be on summer holidays during July. We will continue checking new applications in August. Have a great summer!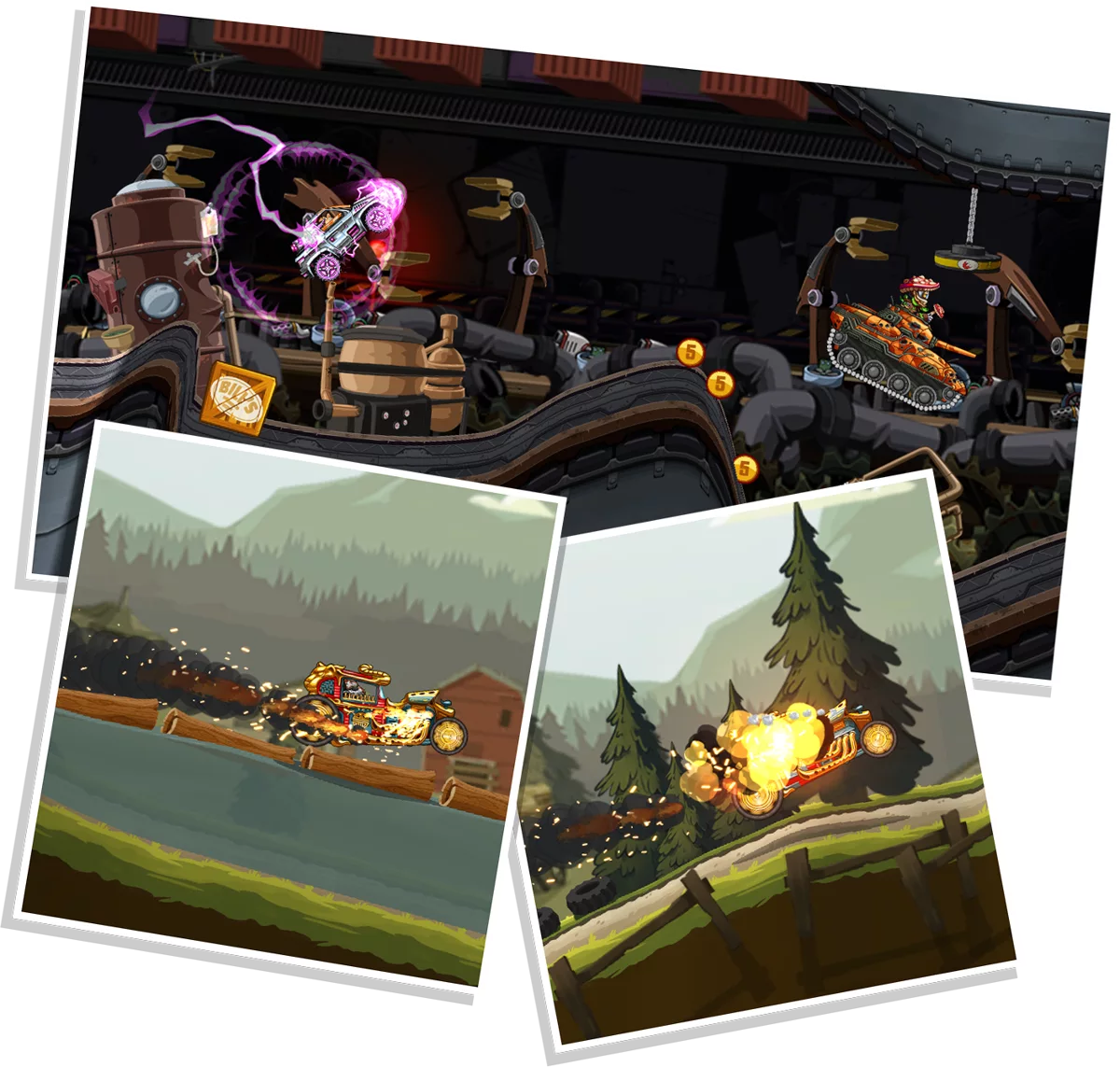 Department

Art

Role

Technical Artist

Locations

Oulu
About Fingersoft
Fingersoft is one of the most northern game studios in the world, chilling out (literally and figuratively) just 170 km south of the arctic circle in Oulu, Finland. We are best known for the mobile smash hits Hill Climb Racing and Hill Climb Racing 2, which have a combined total of over 2 Billion installs.